Worry-Free Tax Preparation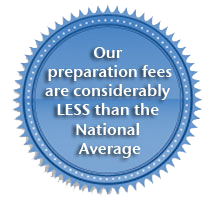 ..brought to you by the professionals at Piedmont Tax Service
Piedmont Tax Service is a growing, trustworthy and professional tax and accounting provider whose experience, knowledge and skills help you feel confident that you have met your tax requirements and are paying the lowest amount of taxes allowable.
This website exists to provide clients and potential clients with information concerning our firm and our unique, low-pressure approach to personal and professional services. We have an excellent client-retention rate, and we are extremely proud of the high-quality services that our firm provides.
Please, feel free to browse our website to see the services we offer as well as the many helpful resources we provide. When you are ready to learn more about what we can do for you, we encourage you to contact us.
Here at Piedmont Tax Service, we prepare over 1500 individual and business tax returns every year. We have over 60 years of combined tax experience. We have both unenrolled and enrolled tax preparers on staff. Why use an Enrolled Agent? An Enrolled Agent is a federally licensed tax practitioner who has demonstrated technical competence in tax laws and are the only representatives licensed to practice by the Internal Revenue Service. We are also open year-round to assist you with your tax needs as they may arise.